It's been two epic years since Gazer Press set sail, and we're still sailing strong. When I first hoisted the anchor back in May 2021, there was no guarantee we'd make it to where we are now.
It's been a wild ride, full of ups and downs that have kept us on our toes. We've had some amazing artists come on board, only to see them depart due to their own projects. We've battled with rising paper costs, that caused printing expenses to skyrocket. And don't even get me started on the challenges we faced while layouting our first full-color book.
But despite all the hurdles, we did it! And we couldn't have done it without the support of you, our amazing community of players, referees, reviewers, and enthusiasts.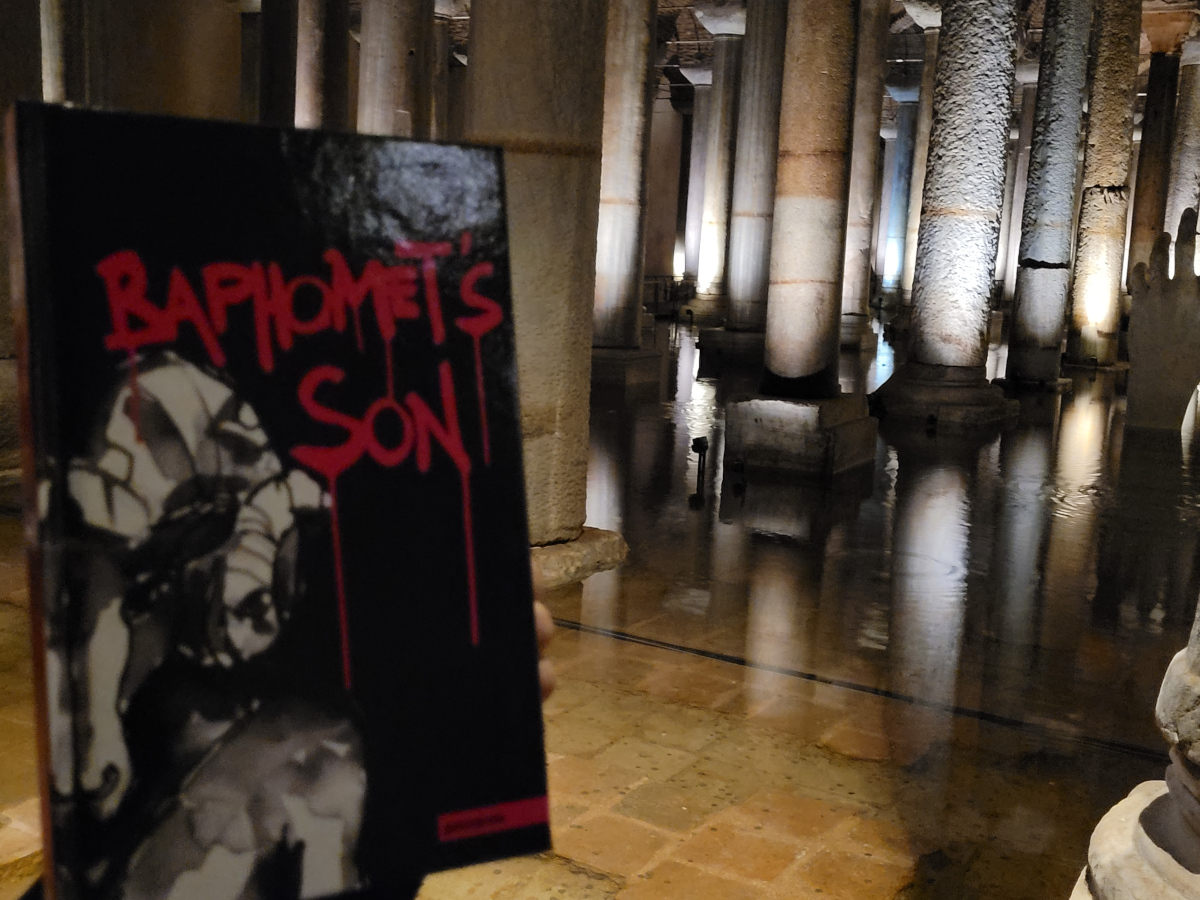 Ancient cistern in Istanbul, that inspired us designing the 2nd level of Baphomet's Son.
Our success with The Saint of Bruckstadt was a major breakthrough, not just in Austria and Germany, but also in the English-speaking market. That's why we're excited to announce that Baphomet's Son is now too available in English.
With four adventures successfully published and a fifth one in the works ("Winterdead", formerly announced as "Maikäfer flieg!"), our creative energy is still going strong. And we're ready to set sail for new and uncharted territories.
Gazer Press goes Egypt
While we have not yet arrived, we can already see the coast of Egypt on the horizon: We're gathering ideas for an adventure set in the ancient town of Alexandria during the 17th century. It's going to be a wild ride through the Oriental harbor, full of bubonic plague and rats, inhabited by ridiculous rich merchants, European spies, whores, Ottoman bureaucrats, and pious ones that will leave you breathless.
The book will be dense, with a city map, a massive dungeon, plenty of NPCs ready to help, deceive, seduce, threaten, kill and eat you, and a boatload of random tables.

So come along for the ride, folks. Let's explore these new lands together.

Cheers to new adventures!