Last year was a successful one for Gazer Press. Our debut book "The Saint of Bruckstadt" received very good reviews from German and English-speaking reviewers. The sales figures were impressive - a sincere thank you to our fans!
After this promising start, we are thrilled to announce you our plans for 2022: We will continue the adventure series set in the time of the Thirty Years' War. For the autumn we are planning to take part in conventions in Austria and Germany and we are working on the English print version of our adventure "The Saint of Bruckstadt".
We wish you a great new year and hope that you will continue to enjoy Gazer Press dungeons in 2022!
Cheers,
Mariela and Markus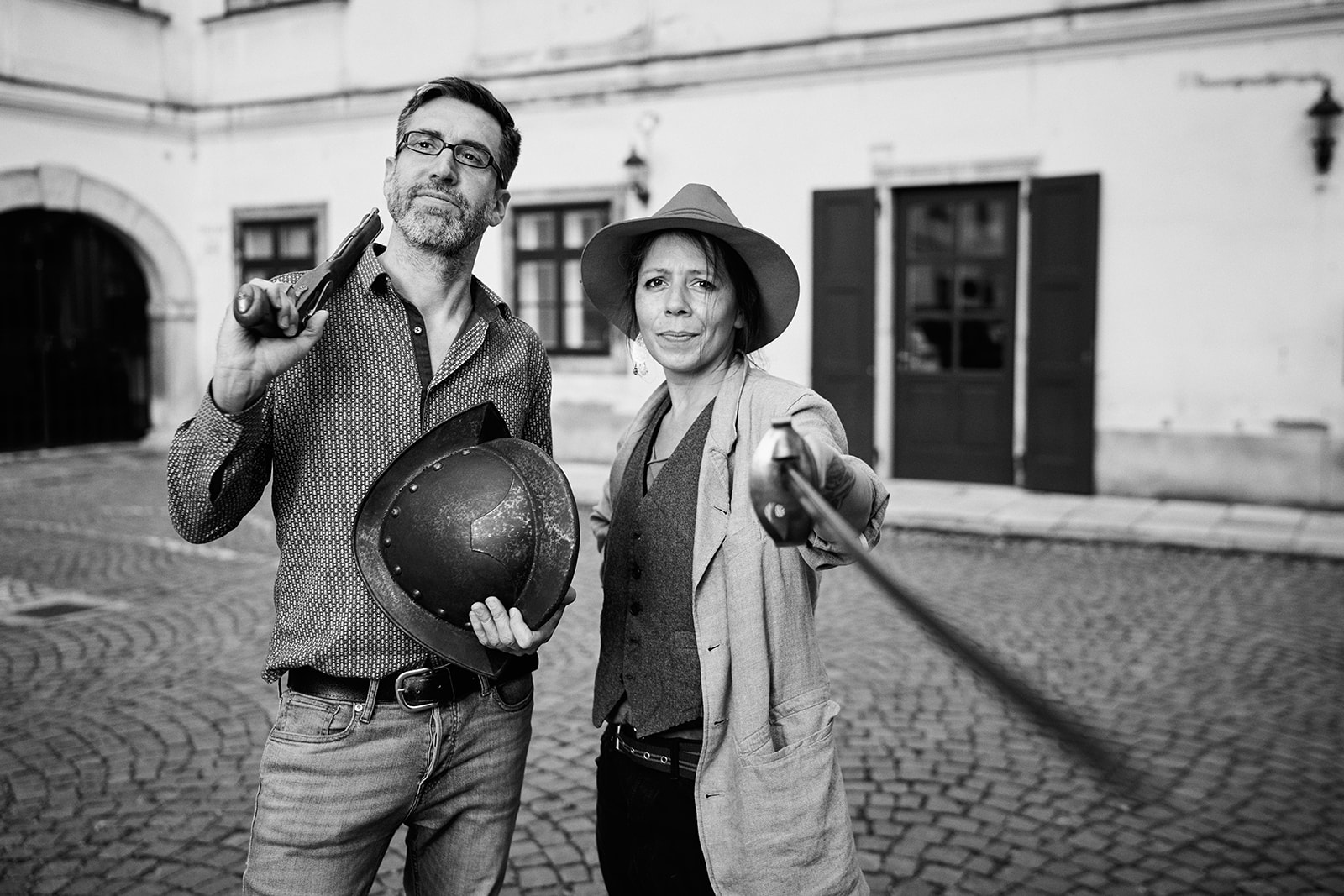 Gazer Press is ready for new dungeon delves - are you with us?
(Foto: Markus Korenjak)
Call of the Toad

The one-shot is a sequel of our adventure "The Saint of Bruckstadt", this time featuring the infamous Joz'Quatl. Chroniclers believed that the cult of the toad was destroyed during a witch hunt in the 12th century. But they were wrong. Under the cold sky of Bruckstadt, cultists performed their hideous rituals in one of the towns stone mansions until 1613. With an old diary at hand, the player characters search for what is left of the cult and approach amphibic horror which threatens to annihilate them all.
Release date: First half of 2022.
Baphomets Child
On behalf of a secret society, the players search the German town of Nordhausen for a relic that is said to be buried under an old Templar mansion. Hunted by competitors, the player characters encounter in the musty tunnels beneath the city otherworldly dangers that were brought in from the Holy Land centuries ago. The module involves 2-4 players in a paranoid treasure hunt at the time of the Thirty Years' War.
Release date: Summer 2022
The book of Treasure
The one-shot takes the players to the embattled borders of the Habsburg monarchy, where mercenaries plundered a Jesuit monastery in 1619. To prevent the downfall of his abbey, which has been looted and partially torched, the desperate abbot decides to resort to extraordinary means. He knows about a forbidden book on treasure magic in a sealed library room below the monastery and orders the player characters to search for it. Expecting that the magical ritual will reveal big treasure he hopes to save his convent.
Release date: Second half of 2022.
Pink Paper

Due to great demand, we have decided to offer our pink adventure "The Saint of Bruckstadt" not only as PDF but also as printed version. To avoid the high shipping costs from Europe to the US we will publish the book via a print-on-demand provider. We are currently working on the layout.
Release date: First half of 2022.